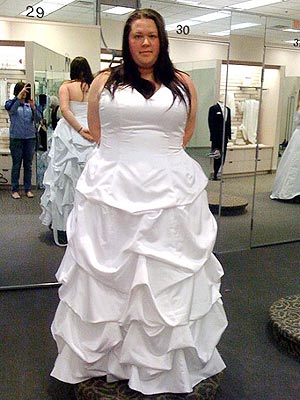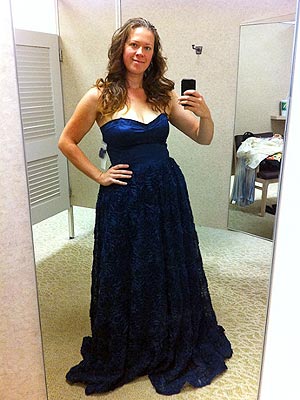 Article on People:
http://www.people.com/people/article/0,,20633492,00.html
Her Website:
I'm hitting the road to Auburn, AL this afternoon – well with an overnight stop in Charlotte – but Friday around lunch I will be back in God's country. 
I am so excited I can't even function. It will nearly be 6 month to the day since I left. I'm so excited to see friends, colleagues, students, eat southern food, go to an Auburn football game, go to my favorite church service, wear all the orange I want (and not be judged) etc.
As much as I miss Auburn I think having it as a place to visit (hopefully at least 1x a year for a football game) is best for me. I long for a lot of things about it, but I know that where I am right now is where I am supposed to be. 
War Eagle!
The perfect cake to wish VeggieLife a Happy Birthday!
August 15: 181.5  
Today: 185.2
I'm not happy, but not as scary as I feared. 
I need to get a grip, I've been making far too many excuses these days. 
How women burn calories in France – cute commercial
I'm purging many of the tumblrs I follow.
I don't have as much time for tumblr anymore and sometimes just the sight of my dashboard is too much. I know I'm at my best when I fully participate in this community, so I'm back, but on a smaller scale. 
Tomorrow marks 6 months since the LA marathon.
Today is 40 days until Marine Corps Marathon.
I am not ready and not motivated – everything is so different this time around.
I need a strapless bra – my first one ever.
Pre-weight loss I used to have DDs and never felt confident or secure in a strapless bra.
These days I'm a small D.
I need a strapless bra for a November wedding I'm in due to the dress and don't even know where to go. 
Suggestions for where to go (I want to try it on, not get one from off line) to get a good strapless bra
?
It's FINALLY fall in Northern Virginia.
I banged out 5 miles in 55:55. 
The humidity and heat killed my pace and endurance all summer, glad to see all is not lost.
Can I get marathon ready in 46 days? If the weather stays like this I feel pretty confident!
Making time to run today – with a heavy heart. 
Remembering those who lost their lives on 9-11-01.